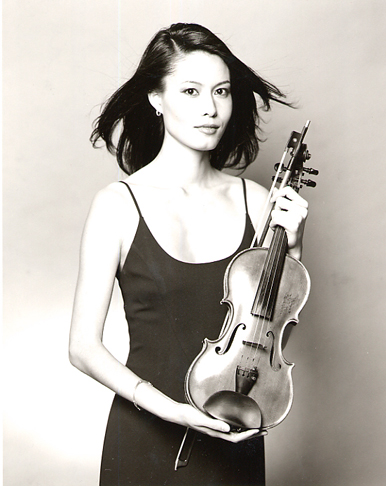 Violinist Sarah Fraser is on the Faculty of the Royal Conservatory of Music (www.rcmusic.ca) and has given a Master Class for The Young Artists Performance Academy at RCM. Sarah holds a Master of Music in Performance from The University of Toronto, and a Bachelor's degree from Toho Gakuen Music School in Tokyo, Japan. She has also completed an Artist Diploma at the Glenn Gould Professional School at the RCM and has studied baroque performance in Lucca, Italy.
Sarah is a former student of Prof. Lorand Fenyves in Toronto, the Banff Centre for the Arts, and Orford Arts Centre. She also studied with Professor Koichiro Harada, founding member of Tokyo Quartet in Japan, where she was raised from the age of four.

Sarah's chamber music experience includes recitals, CD recordings, and TV and radio broadcasting in both Ontario and in Japan. She also has appeared at Aspen Music Festival. As an active freelancer she has played with the Toronto Symphony, Esprit Orchestra, Kitchener-Waterloo Symphony, Virtuosi di Toronto, Sinfonia Toronto, Hamilton Philharmonic Orchestra, Opera Ontario, Toronto Operetta Theatre, Soundstreams Canada, and musical "Lion King".
Sarah also enjoys performing with her sister, violinist Maya Fraser.
She was recently in the CMT Blue Rodeo TV special and in their new music video.