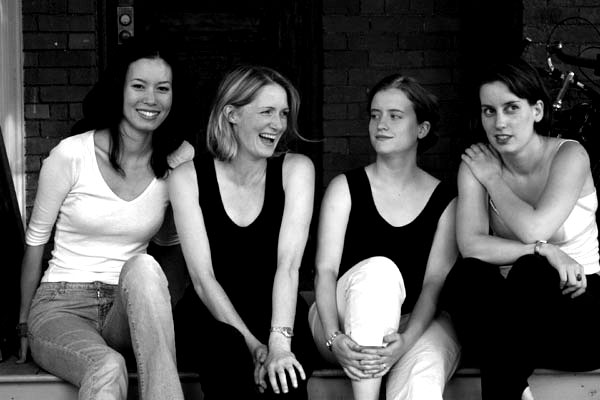 From left to right: Sarah Fraser, Rebecca VanderPost, Meran Currie-Roberts and Anna Redekop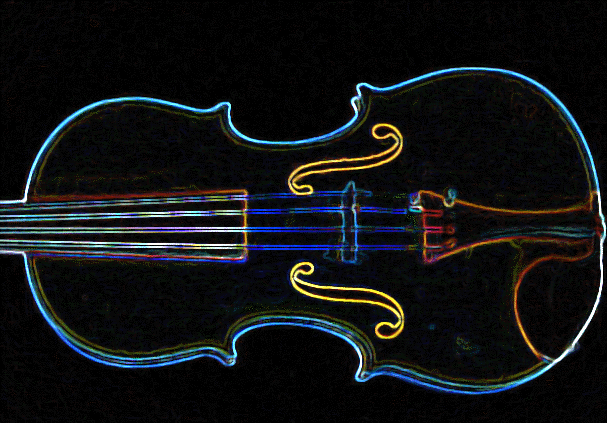 Our quartet was formed in early 2001, when we played concerts in five small communities near the Madawaska River as part of the Ottawa Valley Music Festival. We are all active professionals and teachers in the Toronto area.

We share a love of teaching and exposing children of all ages to music. We all have active studios of students in Toronto. Sarah is on faculty at the Royal Conservatory of Music, and Meran teaches several students through the University of Toronto. We enjoy giving workshops and information sessions about music and our instruments; and particularly enjoy bringing the diversity of our four backgrounds into our performances. Rebecca van der Post grew up in England, studied in Switzerland, and has travelled through Eastern and Western Europe and South America; Sarah Fraser grew up and studied in Japan; Meran Currie-Roberts is from Victoria, B.C. and Anna Redekop is from London, Ontario.


The Quartet plans to work in conjunction with the Ontario Public School Curriculum to structure seminars and school performances that coincide with the students' in-class studies. Sample Workshops include:


Music and TV
· exploration of where we listen to Classical music TODAY
· how music can affect what we feel when we watch a TV scene
· live music to a silent film (live musicians used to be hired in cinemas!); these will include modern, romantic, and classical
· two types of music with the same scene; they can create a completely different mood (scary vs. funny, etc.)
· students will create a "screenplay" based on the music we play (music will include program music from the romantic era and Canadian works).

Young Composers
· discussion about the lives of young composers today and centuries ago
· the differences in education, musical surroundings, and technology
· music examples will include works by Mendelssohn and Mozart written prior to their 16th birthdays, as well as commissioned works by young Canadian composers

Introduction to the String Family
· A basic workshop on the differences and uses of string instruments
· introduction to the instruments: names, parts, strings, materials (horse hair!) etc.
· we will encourage the students to relate the instruments to voices, animals, or colors
· musical demonstrations of each instrument alone
· examples of how instruments can "fight" or work together
· we will include demonstrations of the "funny" sounds (pizzicato, col legno, sul pont., etc.)

The basic structure of our programmes involves a brief performance and discussion about the repertoire, our experiences and those of the students.
The students will be invited to participate in various ways, be it through an assignment we've given them in the week before our performance, or an on-the-spot musical assignment.
We stress understanding of music as it relates to life, experience and today's world.


To see our official website, please click here.